Dr. Philip Antino
PhD. BSc (Hons), MSc, MRes, FCABE, MCIArb
Dr Antino is an eminently respected and leading expert in Party Wall matters and the first person in the world to have undertaken and received the award of PhD. for his seminal Doctoral Research "Interpreting the Party Wall etc Act 1996 and the implications for building below ground level" Antino, P. (2021) Research Thesis in partial submission for the Award of Doctor of Philosophy within the Built environment.
Philip's other academic achievements include an award of a BSc (Hons) 'Building Surveying' (1996). His first award at master's level with an MSc 'Project and Construction Management' (1997) and his second master's award MRes 'Masters in Research' (2013).
Philip has considerable experience in litigation and is regularly appointed as an Expert Witness in some of the most trying and definitive cases within:
County Court;

High Court;

Magistrates Court;

Crown Court;

Court of Appeal; and

First Tier Tribunal
The following broad areas of expertise is not exhaustive and includes:
Party Wall Disputes;

Boundary Disputes;

Landlord & Tenant Disputes;

Housing Disrepair;

Surveyors Professional Negligence claims;

Building Defect Disputes;

Access to Neighbouring Lands Act 1996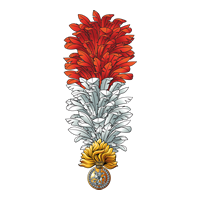 Judges Comments and Opinions regarding Dr. Antino
The party wall world is relatively small, the stage of this world contains a number of well-known players, Mr Antino is one of these well-known players and so are his owners instructing solicitor Mr Ashley Bean of Thirsk Winton

HHJ Bailey - [2016]

The Claimants have a very experienced legal team comprising Mr David Mayall of lambchambers & Mr Ashley Bean of thirsK winton and their surveyro Dr. Philip Antino. The evidence in particular of the Defendant's plans for both the Accessway and the plans and how it impacted upon the Claimants business was important information that The Defendants ahd not provided when requested.

HHJ Freedland QC - [2021]

"Mr Antino is a palpable witness, Mr Antino's explanation of the unique attributes of the "Thompson Plan" greatly assisted the Court to understand the location and extent of the claimants' boundaries" (Best & Best v Perkins & Dennis in the County Court at Luton).

HHJ Hildyard - [2015]

The appeal was a preliminary hearing of two points in respect of an Award served by Mr Antino and a surveyor appointed by Mr Antino under s.10(4) on behalf of the Building Owners the Appellants. HHJ Luba QC sitting in the Central London County Court held "In my judgment the Award is valid, the use of s.10(4) was the appropriate procedure given the Building Owners refusal to appoint a surveyor. A dispute had arisen that satisfied s.10 procedures, The Award is an impressive piece of work". Schmid v Hulls and Athananasou).

HHJ Luba QC - [2016]

"Mr Antino is an acknowledged expert in the field of party wall issues."

HHJ Murfitt QC 2013 - [2015]

"I have known Philip for many years as a surveyor, he is a very good surveyor, as this book shows he is a very good author and this book can only advance his reputation"

HHJ Philip Bartle QC - [2012]

"In the appeal of an ex-parte Award served by Mr Antino on behalf of the respondents, in my judgment the respondent is correct. Mr Antino's contention that it is not a matter for negotiation directly between one surveyor and the other surveyor's client. Since I have determined that the ex-parte Award was valid the court is still able to determine the Award and under the statutory powers to modify the Award if appropriate. I am grateful to Mr Antino suggesting that I now determine the Award issue "I accept that Mr Antino's hourly rate is not in my judgment unreasonable. It follows that the fee set out in the ex-parte Award had been properly justified and I therefore award Mr Antino's fees". (Bansal v Myers Romford County Court).

HHJ Platt - [2007]
I have now received the approved judgement. I remain amazed that these two surveyors Lee Kyson https://www.lkbc.co.uk/ and Ken Power http://www.partywallmatters1996.co.uk continued to fight this case. ...
Continue Reading
Dr Antino was Sir Neil Thornes' Party Wall Surveyor, Given the continued trespass and damage, Dr Antino recommended Sir Neil to take legal advice to protect his property. Another successful application for an Injunction against develope ...
Continue Reading
An RICS surveyor prepared and served a schedule of dilapidation alleging £214,410 inclusive of the VAT as the amount allegedly necessary to repair and/or reinstate an office of 2,350 sq ft. Dr. Philip Antino was appointed by the Tenant. ...
Continue Reading
Need our Services?
Click the button below to be brought to our inquiry form and we will contact you as soon as possible to discuss. Alternatively, call us on 01245 492495.
Get in Touch